About Us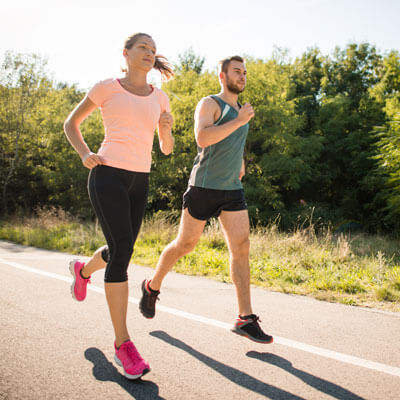 In 2003, AdKore Rehabilitation Chiropractic & Physical Therapy opened to provide a much-needed service within health care: the relief of pain and a full resolution to your problem.
Many Solutions in One Place
Though we began as a chiropractic office, it was soon made clear that there was a need for a multidisciplinary approach. With us, you'll find everything you need at one convenient location just off Highway 46 down the street from the Sanford mall.
At our family-friendly clinic in Sanford, we feature all the solutions you need to regain your well-being:
Electrical muscle stimulation
Medical Massage therapy
Spinal decompression
Therapeutic ultrasound
Our providers work together to get the best possible results for our patients. You can be confident knowing that with our caring and skilled practitioners you're in highly capable hands.
Heal in Our Comfortable Environment
When you become a patient with us, you'll quickly know that we're not a typical healthcare office where you're viewed as a number or collection of symptoms. Each of our practitioners is caring and compassionate. They take the time to get to know our patients and then devise customized care plans that yield optimal results.
Our practice environment is also comfortable, not clinical. Patients appreciate the fact that they can get high-quality health care in a top-notch practice.
Our Goal: Getting You Results
We live by the golden rule, treating you like we would want to be treated. No matter which of our providers you see, you'll receive the same care we would show a member of our family. We'll ensure that all possible resources are being utilized for your success. Our practitioners are experts in their field with years of experience and extensive training.
Most of the time, people come to our office because they're in pain. We aim to make sure that every time you leave, you'll feel better than when you arrived. We're passionate about providing relief and feel it's our job to get you there.
AdKore Rehabilitation Chiropractic & Physical Therapy accepts more than 50 insurances. If you don't have coverage, we have competitive cash-only options. We're a Veterans Affairs provider and accept TriCare. If you have questions about whether your care is covered, just let us know and we will be happy to check your plan for you.
Late Hours Available
We know it can be challenging to get in for an appointment. To better accommodate your schedule, we're open until 7 p.m. Contact our team now to set up your first appointment with us! Same-day appointments are available.

About AdKore Rehabilitation Chiropractic & Physical Therapy | (407) 328-7595