Auto Accident Care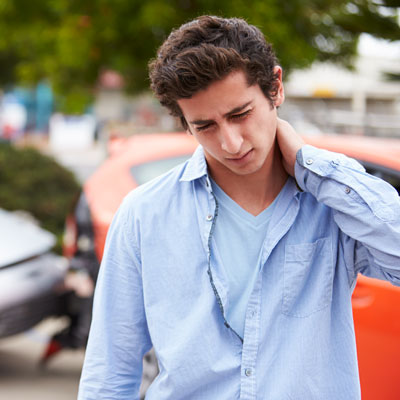 If you have been in a collision, it doesn't have to be a high-speed one to affect your health. Even if your car didn't sustain much damage, your body likely did. You might feel just fine right afterward, only to find that the following days, weeks and months are when your pain begins.
There are many problems experienced by people who have had a motor vehicle accident. The most common symptoms following a car collision include
Back and neck pain
Blurred vision
Difficulty swallowing
Dizziness/vertigo
Headaches
Leg and knee injuries
Loss of memory
Nausea
Numbness and tingling
Ringing in the ears
Shoulder pain
Stiffness
At AdKore Rehabilitation Chiropractic & Physical Therapy, we strive to make sure everything goes smoothly in your care. That means keeping you (and your attorney, if applicable) fully informed each step of the way. We understand the importance of thorough documentation. Your attorney will be supplied information right away after your first appointment so that they know what's happening without waiting. If we need to rule out disc injuries, we'll be happy to send you out for an MRI.
Auto accident victims are covered through Med Pay, which is the medical payment coverage from auto insurance. The advantages include that the medical bills are paid as soon as your doctor submits them, and do not change based on who was at fault for the accident.
You may be entitled to a minimum of $10,000 for personal injury protection (PIP) and lost wages regardless of fault. It is required, however, that you see a doctor within 14 days after your accident to have PIP cover it. Don't wait to get checked out!
With a chiropractor, physical therapist, acupuncturist and massage therapist on staff we can provide a comprehensive care plan to help you recover from your injuries and return to your pre-accident state of health.
FAQ
I've seen my primary care physician after an accident-isn't that enough?
We always recommend that anyone involved in a car accident schedule a visit with us to get their spine and nervous system checked out. Why? Often after an accident, a visit to the emergency room or your primary care doctor will simply check for broken or fractured bones or obvious surface injuries like wounds. However, auto accident injuries can linger deep below the surface and into your nervous system and spine, expressing as bulging or herniated discs, nerve pressure and more.
We may send you out for an MRI to make sure we properly diagnose your condition. Our goal is to be as thorough as possible to help you receive the best possible care, to get you back to living your happiest, healthiest life.
Can I use my auto insurance at your practice?
Absolutely. We make this the first step of the process so that there are never any financial surprises before you visit us. One of our team members will verify your insurance benefits for you and let you know any financial obligation before we ever begin care.
Can you submit your notes to my attorney?
Yes. We pride ourselves on being extremely thorough in your care plan and in documenting our findings. We want to make sure your attorney (and you!) have all of the necessary diagnosis and treatment information needed for any future legal proceedings.
Start Your Healing Today
You can reach our team by phone or email. Contact our Sanford practice now to schedule your first appointment. We have late opening hours available. If you're in an acute situation, you're welcome to book a same-day appointment.
CONTACT US »
---
Read our Blogs!
What Happens to Your Body in a Car Accident?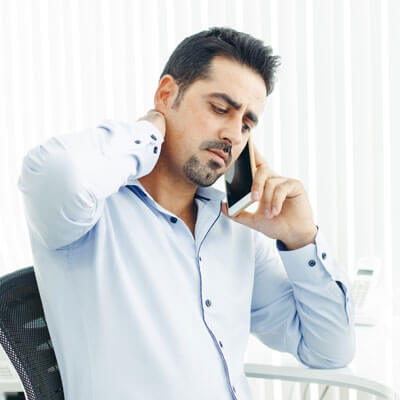 Car accidents are never a part of the plan-but thankfully, our practice is able to offer the focused, effective care that your body needs when you need it most. Read more »
4 Reasons to See Us After a Car Accident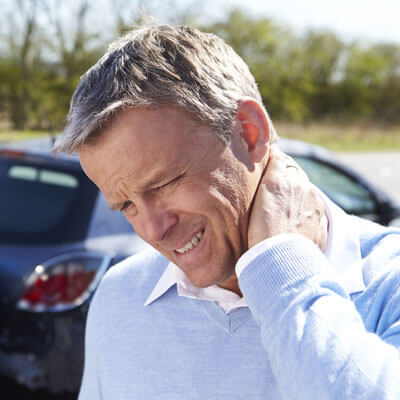 Thankfully, not all car accidents are 'serious', and many are able to walk away from an accident unharmed. But while you may have walked away without any glaring surface injuries, there are likely problems in your spine that you aren't aware of yet. Read more »
Injured in a Car Crash? Here's What You Should Know About Back Pain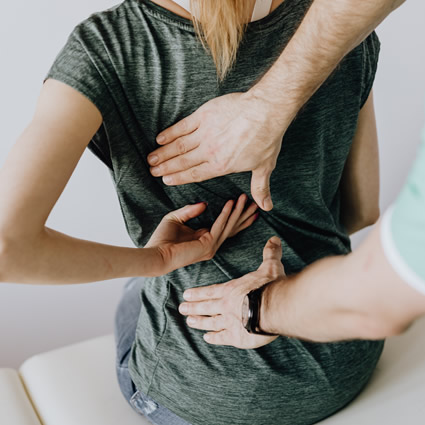 No one ever wants to be injured in a car accident-but if you are, knowing the proper steps to take to combat your back pain and injuries is one of the best things you can do to advocate for your own health. Read more »
3 Misconceptions About Auto Accident Neck Injuries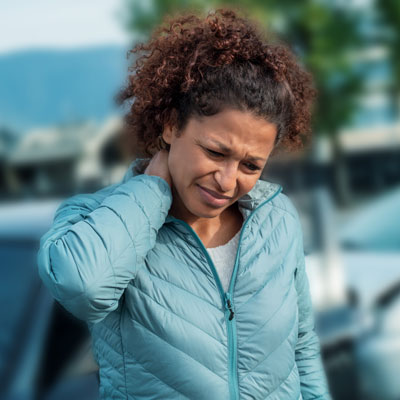 So, you've injured your neck after an auto accident-but don't worry, it should feel better in no time…right? Wrong. Read more »

Auto Accident Care Sanford FL | (407) 328-7595