Meet Dr. Daniel Tyler Hurt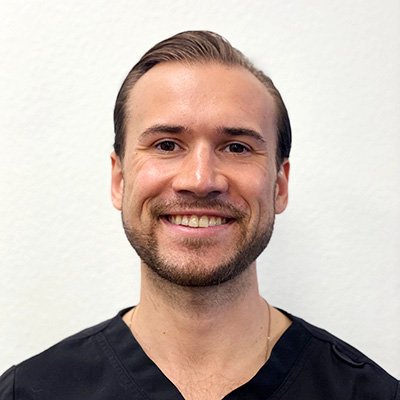 Acupuncture Physician
"During my undergraduate years, I was going through a lot of stress and went through my healing journey as a lot of people who get into alternative medicine do." At that time Dr. Hurt began receiving acupuncture for migraines, allergies and stress. He also started studying Eastern philosophy and practicing yoga, which taught him firsthand about the mind-body connection which organically evolved into a passion.
Before he decided to embark on a career as an acupuncturist, Dr. Hurt worked for two years in the financial services area but didn't feel fulfilled. He decided to quit and pursue something he was more passionate about and where he could help people.
Education and Credentials
Dr. Hurt, who has been licensed since 2018, possesses the following:
Bachelor of Science in Professional Health Studies
Master of Science in Oriental Medicine from the Florida College of Integrative Medicine (graduated magna cum laude)
Diplomate of Oriental Medicine
Certification by the NCCAOM
Board-certified in the state of Florida
In addition to these achievements, Dr. Hurt also is an herbalist.
Getting Results for Patients
As an Acupuncture Physician at AdKore Rehabilitation Chiropractic & Physical Therapy, Dr. Hurt likes that our practice uses multiple modalities and combines them to achieve a synergistic effect. This effect brings quicker and more effective results for the patient.
What About Those Needles?
Dr. Hurt recognizes that many people are concerned about the needles used in acupuncture and whether it hurts to receive treatment. According to Dr. Hurt, acupuncture is very gentle and is safe for just about everybody. Few side effects are reported.
Outside the Practice
When he's not working, Dr. Hurt loves spending time in nature, going to the beach, hiking and mountain biking. Always studying and learning more, he enjoys reading the latest alternative medicine literature.
Book an Appointment
Contact our Sanford practice today to schedule an appointment with Dr. Hurt!

Dr. Daniel Tyler Hurt | (407) 328-7595