Meet Dr. Donald Lorentz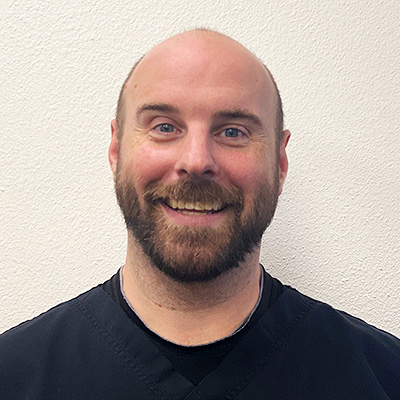 Chiropractic Physician
During his sophomore year of high school, Dr. Lorentz sustained an injury playing sports. He had wanted to be a general medical doctor until the moment he walked into a chiropractor's office. "To this day I don't why or what drew me to this particular office or why I was even seeing a chiropractor!"
The Moment the Light Came On
The moment Dr. Lorentz got adjusted a light came on and he immediately knew what he was going to do with the rest of his life. "I wanted to bring that to people-health care that didn't require the use of drugs or surgery."
Chiropractic Education
Excited to pursue a career in natural healing, Dr. Lorentz went to his local public library to research chiropractic and found that the best school is Palmer College of Chiropractic in Davenport, Iowa.
He wanted to get there as soon as possible so he started taking college classes in high school through Youth Options. Dr. Lorentz graduated from high school with enough credits to get to the sophomore level of college. He earned his undergraduate degree from the University of Wisconsin-La Crosse.
After graduating early from college with the appropriate amount of credits. Dr. Lorentz enrolled in Palmer and the rest is history. He earned his Doctor of Chiropractic in 2010. In addition to possessing his doctorate, Dr. Lorentz is
Certified in Functional Movement Taping (FMT) – Levels 1 and 2
A DOT Certified Medical Examiner
Currently, Dr. Lorentz is working toward the Diplomate of the American Chiropractic Board of Sports Physicians® (DACBSP®). This rigorous program involves 100 hours of study. He will be taking a test to get that certification in the fall of 2021.
Making the Move to the Sunshine State
A native of Wisconsin, Dr. Lorentz moved to Florida as his wife, who is also a chiropractor, is from Central Florida. He and his wife had practiced in Wisconsin for a handful of years. "An opportunity arose for her to work at Palmer College of Chiropractic in Port Orange so we moved down to be closer to her family."
Before joining the AdKore Rehabilitation Chiropractic & Physical Therapy team, Dr. Lorentz worked at a few other practices (mainly personal injury-focused ones) in the Central Florida area.
Outside the Practice
When he's not caring for patients, Dr. Lorentz enjoys spending time with his wife and their three young children. He also loves being outside in nature whenever possible. Dr. Lorentz also teaches at Palmer College of Chiropractic in Port Orange three days a week.
Book an Appointment
Contact us today to schedule an appointment with Dr. Lorentz!

Dr. Donald Lorentz | (407) 328-7595