Meet Dr. Ricardo (Rico) Caminante
Doctor of Acupuncture and Chinese Medicine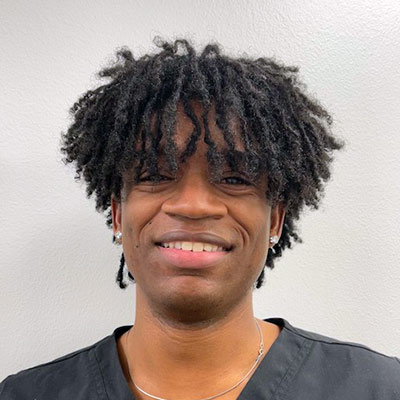 "I have a passion for healing and helping people feel better about themselves."
Since high school, Dr. Rico often got injured. After running track and field (his predominant sport) in college, he wanted to train to go professional, but his body told him no. "It was then that I realized I wanted to find a way to give back to athletes."
Dr. Rico had considered becoming a sports agent, but after finding out the massive cost of taking exams to become certified, he decided against that route.
He also realized that becoming a physical therapist wasn't his calling either. Dr. Rico was intent on finding other natural ways to help the body heal. That's when he came across the Florida College of Integrative Medicine (FCIM) in Orlando and knew that's where he would elevate his education in the natural health arena.
Education
Before earning his Doctor of Acupuncture and Chinese Medicine from FCIM, Dr. Rico earned the following:
Bachelor of Arts in Sports Management
Bachelor of Science in Professional Health Studies
Master of Sports Science
Master of Science in Oriental Medicine
Helping Athletes Be at Their Best
As Dr. Rico and his family adopted a holistic approach to health growing up, he wants to help athletes recover from their injuries without medication and be at the top of their game without performance enhancing drugs. Dr. Rico also wants his athletic patients to enjoy longevity in their sport of choice.
Outside the Office
When Dr. Rico isn't at AdKore Rehabilitation Chiropractic & Physical Therapy, he enjoys hanging out with friends and relaxing. He also tries to run as much as possible and enjoys keeping himself in shape mentally and physically. His favorite activity is eating good food!
Book an Appointment
Contact us today to schedule an appointment with Dr. Rico! He's excited to be part of the AdKore Rehabilitation Chiropractic & Physical Therapy team. "I look forward to expanding my horizons, meeting new people and helping patients heal naturally."

Dr. Ricardo (Rico) Caminante | (407) 328-7595