Meet Dr. Sadie Swiderski
Licensed Physical Therapist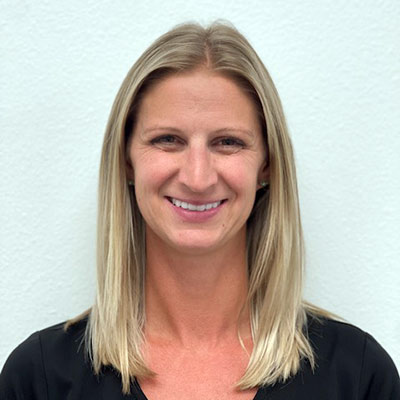 While on the dance team in high school, Dr. Sadie sometimes sustained injuries for which she sought physical therapy. Fast forward to her undergrad years, when she planned to study business or marketing. Despite her intended career path, Dr. Sadie took many science classes, including anatomy, and loved them. In one of her pre-professional courses, many healthcare professionals (including a physical therapist) came in to speak, and she knew she wanted to change her career direction and become a PT.
Dr. Sadie earned her Bachelor of Science in Kinesiology from the University of Wisconsin-Madison in 2013. Then she earned her Doctor of Physical Therapy from the University of Minnesota Twin Cities in 2017.
Helping Patients Naturally
"I'm a big believer in natural healing and helping people avoid surgery." Dr. Sadie finds it rewarding to make a difference in her patients' lives. Due to the pandemic, she has seen many people with increased low back and neck pain from poor posture. "With more people working from home these days, PT is more important than ever."
Dr. Sadie has educated patients about their home desk setups to help them adopt proper posture so they can avoid back and neck pain.
Collaborating With Our Other Providers
Dr. Sadie was attracted to AdKore Rehabilitation Chiropractic & Physical Therapy because she liked the practice's conservative and comprehensive approach to care. "I enjoy working with other professionals under one roof and providing patients with easy access to other services they wouldn't get elsewhere." Dr. Sadie likes being able to consult with other providers for the benefit of her patients.
In Her Spare Time
When she's not working, Dr. Sadie loves spending time at the beach, biking and taking her dog to the different dog parks in the area. She also enjoys visiting her family in Minnesota whenever she can.
Book an Appointment
Contact us today to schedule an appointment with Dr. Sadie!
CONTACT US »

Dr. Sadie Swiderski | (407) 328-7595