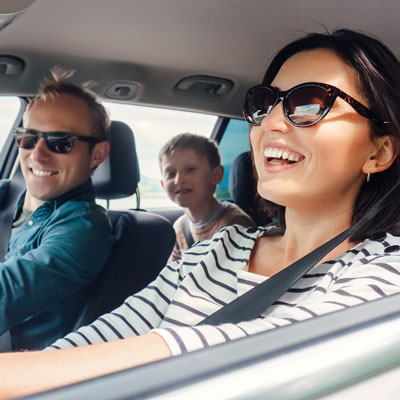 For the life experienced individual the bones remodel based on the stresses we place upon them and soft tissue will remodel based on stress. As we grow older, these tissues will need to be more dehydrated and are prone to whiplash or a sprain/strain type injury.
When an auto accident occurs, not only are those joints, ligaments and tendons more susceptible to injury, but they respond slower due to the lack of elasticity, lack of hydration and a lifetime of poor posture.
'But It Was Just a Minor Collision'
If you have been in a collision, it doesn't have to be a high-speed one to affect your health. Even if your car didn't sustain much damage, your body likely did. You might feel just fine right afterward, only to find that the following days, weeks and months are when your pain sets in.
Common Post-Accident Symptoms
There are many problems experienced by people who have had a motor vehicle accident. The most common symptoms following a car collision include:
Back and neck pain
Blurred vision
Difficulty swallowing
Dizziness/vertigo
Headaches
Leg and knee injuries
Loss of memory
Nausea
Numbness and tingling
Ringing in the ears
Shoulder pain
Stiffness
What to Expect
After the chiropractor performs a thorough exam, he can then recommend that you receive physical therapy, massage, etc. Based on your history and examination findings we will refer you to the correct in-house modality and specialties.
Providing Transparent and Customized Care
At AdKore Rehabilitation Chiropractic & Physical Therapy, we always will be upfront and transparent with our patients. Our chiropractor will communicate expectations so there are no surprises. Once he determines the best course of treatment to help you heal, he'll present you with a customized care plan.
If you've been in an auto accident, we want to help you heal. Contact us today to schedule an appointment.