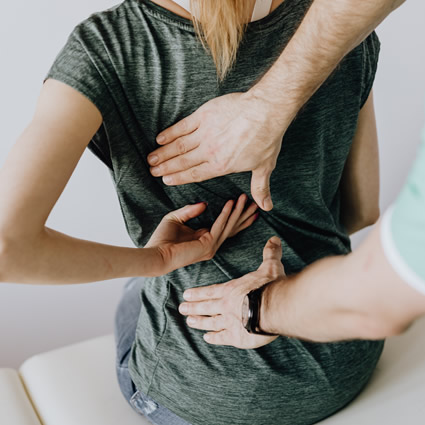 No one ever wants to be injured in a car accident-but if you are, knowing the proper steps to take to combat your back pain and injuries is one of the best things you can do to advocate for your own health.
Over the years, we've worked with thousands of patients, and we wanted to let you know some of the top frequently asked questions when it comes to back pain and car accidents.
What should I do right after an accident?
This depends on the seriousness of your accident. If you're in pain, we recommend going to your local emergency room right away. If you're unable to drive yourself, consider taking an ambulance or ask a loved one to assist you. Getting evaluated by a medical professional is always ideal-they'll likely take imaging as well which you can then bring with you to our practice for evaluation.
What types of back injuries are common in an accident?
We generally see back injuries in three different parts of the spine-the low back, middle back, and upper back / neck area. These three areas are where your spine is designed to move and curves-which makes these transitional portions more susceptible to injury.
Will chiropractic care help my back pain?
We'll focus on evaluating your specific needs and identifying where your back injury actually is. From there, we'll devise a care plan focused on you. It may incorporate chiropractic adjustments, massage therapy, and even physical therapy to strengthen any weakened areas. All of these things together work to bring you out of pain and into wellness.
Book a Visit With Us
We've got nearly a decade of experience helping patients just like yourself feel better and heal better after an auto accident. If you're dealing with back pain-stop dealing and start healing. With our custom approach to each patient, we're confident that we can get you feeling better quickly and effectively.
Learn more about our unique approach to chiropractic and natural health today.