Medical Massage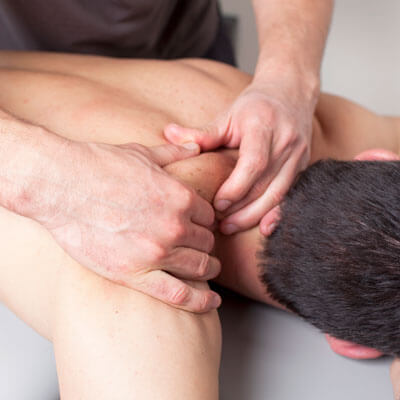 Mention massage and you may think of a relaxing form of posh pampering at a spa. Unlike that type of massage, medical massage is a very clinical, specific type of treatment.
Medical massage is prescribed and aimed at resolving conditions that have been diagnosed and prescribed by a physician. The massage therapist can use an array of modalities or techniques but will focus the session on the areas of the body that are related to the diagnosis. You must have a prescription to be given a medical massage.
What Are Some Benefits?
The specific benefit of medical massage therapy depends on the condition that is being treated. However, benefits of the therapy can include:
Alleviates sore and tight muscles
Decreases pain and inflammation
Improves circulation
Releases stress
Improves flexibility and range of motion
Calms the nervous system
Improves coordination and posture
Helps prevent future chronic pain conditions
Helpful for Many Conditions
Medical message can address a variety of issues, including the following:
Arthritis
Fibromyalgia
Sciatica
Scoliosis
Sports injuries
Stress-related disorders
Whiplash
What to Expect
Your medical massage therapist will analyze and figure out what muscle group is affecting the area that's causing pain. Based on that information, the therapist uses specific trigger point therapy to help break up any scar tissue, increase range of motion and relieve pain.
Some patients might require a massage before some of our other services. Others, however, may find that it's better to get a massage after their other treatment. It all depends on the way that the body reacts to the therapy.

Medical Massage in Sanford FL | (407) 328-7595