New Patients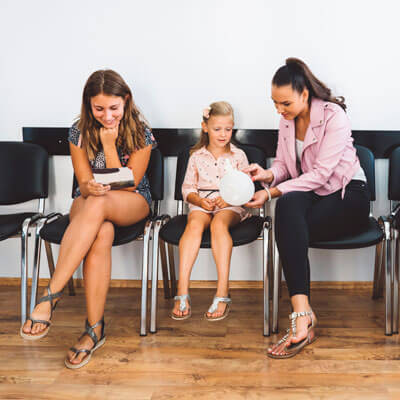 When you walk in to AdKore Rehabilitation Chiropractic & Physical Therapy, you'll feel warmly welcomed. Our caring staff members are highly trained professionals that are here for you. They'll answer any questions you have when you arrive. Our new patients are taken through a comprehensive process to identify their problems and the best possible solutions.
Preparing For Your Visit
When you call to schedule, we'll book your appointment and get your insurance information from you. Immediately after, you'll receive an electronic intake document to fill out. A member of our team will check your insurance, then call you so that you know what your financial responsibility is.
Arrive a half-hour to 45 minutes early to fill in a questionnaire without feeling rushed. Be sure you bring in an ID card, your insurance card and any imaging or records that you think are relevant.
Getting Started
You'll have a thorough evaluation done that includes a consultation and examination. Afterward, we'll tell you
How we can help
What we plan to do
How long it'll take
You'll be given a personalized treatment plan and a chiropractic adjustment, as long as it is appropriate for your case.
Get Started Today
Contact our team to book your appointment! Same-day visits are available.
CONTACT US »

New Patients | (407) 328-7595