AdKore Rehabilitation Chiropractic & Physical Therapy Reviews
What Our Sanford Patients Say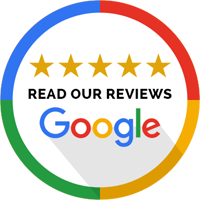 At AdKore Rehabilitation Chiropractic & Physical Therapy we love when patients share with us their feedback and comments after chiropractic care. Please read our patient testimonials below to see what other people have achieved through their tailored treatment plans with us.
Share your stories too! Click here to send us your feedback so that we can help to spread the word about the benefits of natural AdKore Rehabilitation Chiropractic & Physical Therapy care.
For more information, or to schedule an appointment contact us today.


The Best Choice I've Made to Help My Pain
AdKore Rehabilitation Chiropractic & Physical Therapy was the best choice I have made to help with my condition and pain. I experienced shoulder and lower back pain and after the chiropractic adjustments and medical massage my pain has become better and I am experiencing less tension.
– Emily B.
Very Happy With the Treatment I've Received
I have been very happy with the treatment I have received. I think the staff was very professional and willing to make adjustments as needed to help me receive care. Thank you all at AdKore Rehabilitation Chiropractic & Physical Therapy for your care!
– Dave M.
I No Longer Have Constant Pain
I like the most how helpful the staff is and the things that I have learned with the massage and physical therapist. After treatment, I don't have constant pain. If I start feeling any ache I do the stretching and exercises that the PT taught me.
– Victoria B.
Everyone has been Caring, Kind, and Respectful
I've been a patient for several months now and just wanted to say thank you! Every person I have come in contact with has been caring, kind, and respectful. Your staff is a fine example of what a treatment/rehab facility should be, from handling my insurance and payments, scheduling, to the personnel treating me.
– Wendy C.
Remarkable Improvement in My Health
I've been coming to AdKore Rehabilitation Chiropractic & Physical Therapy for only a short time, and I am finally living a pain-free life. The remarkable improvement in my health is due to a combination of chiropractic treatment, physical therapy, and massage therapy.
– Evan K.
Keeping My Body in Great Working Order
I did not want another weekend of pain. I called AdKore Rehabilitation Chiropractic & Physical Therapy and Melisa answered: 'Come this afternoon, and we'll see what we can do to help.' Two years have passed and not only has everything healed, but I continue two days a week to keep my body in great working order.
– Rita W.
Great Results
I received excellent service and care. The entire staff was friendly and extremely helpful. Dr. L is outstanding. I appreciate his knowledge and explanation of each part of the process. I experienced great results during my first visit. I'm happy I found AdKore Rehab!
– Melody F.
Help From Acupuncture
I have been a receiving acupuncture treatment for the past 2 months. I had both knees replaced 12 years ago, and since then, I had lost all feeling in my right leg from below the knee to halfway up my thigh, and also, the front and outer side had been completely numb. The treatment took about 5 minutes, and involved using suction cups. I was astonished that immediately after the treatment the numbness was gone. I had asked if this would help my neck and shoulder pain that I have from arthritis, after another 5 minutes the pain was gone. Thank you for giving me relief from pain and for also giving me back feeling in my leg.
– Lois R.
Absolutely Awesome
I have been using Adkore for multiple years due to some medical problems that I have and they are absolutely awesome. The staff is great and scheduling is so easy. I have been blessed to have the knowledge of the people at the adkore office both the Deltona and Sanford offices are awesome. If you have pain from arthritis a fall or an accident or any other type of pain that you need to have checked out go and see the doctors there and let them put you on a plan that will change your life.
– Alice P.
Best Staff
The staff is absolutely the best. I am so thankful that they work with me and my always changing work schedule. The staff is always professional and willing to answer any question truthfully and to best of their knowledge. I'm always telling family, friends and co-workers about Adkore and what they have to offer.
– Ashley M.
Doctors Who Care
I had been seen at another practice by my home and I switched to here & I am very happy with my decision. Adkore has treated me very well I like their sign in system, I never wait long, and both Doctors are great! The doctors treat you like they really care and not like you are just another check! All though my insurance doesn't cover much the Doctor does as much as she can to leave me feeling better. I really like the place!
– Anberlin P.

AdKore Rehabilitation Chiropractic & Physical Therapy Reviews | (407) 328-7595