Veterans Affairs Chiropractor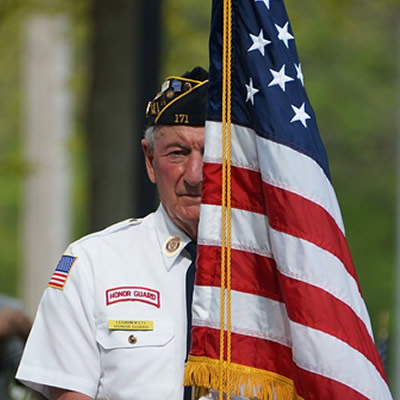 AdKore Rehabilitation Chiropractic & Physical Therapy is pleased to be a credentialed VA community provider. We offer chiropractic, physical therapy and spinal decompression for veterans-retired, active duty and disabled. As VA facilities are chiropractic friendly, they are happy that practices like ours offer these healing services as outside, community care providers.
Multiple Services Under One Roof
Being a member of the military can take a toll on your body. When you're in pain, you want relief and don't want to have to travel from provider to provider to get it. That's one of the greatest benefits of obtaining care at our Sanford office. Veterans can seek pain relief in our multi-service facility with chiropractic, physical therapy, and medical massage all at one location!
Because we offer many solutions in one location, veterans can recover much quicker.
Care You Can Receive
Here are the services we can provide to veterans:
As referred from the VA to us, you can be treated with all of these services.
Conditions We See
The most common pain-related reasons veterans come to our facility are not limited to, but are as follows:
Back and neck pain
Back pain
Disc issues
Foot and ankle pain
Headaches
Herniated discs
Knee pain
Neck pain
Sciatica
How to Get Coverage at Our Practice
If you haven't been to our facility before, the first thing you must do is reach out to your primary care doctor through the VA. Mention to your doctor that you would like to be referred to AdKore Rehabilitation Chiropractic & Physical Therapy for chiropractic and/or physical therapy. Then you can contact our VA Authorization Coordinator at (407) 328-7595 to let them know you've spoken to your primary care doctor. The VA calls it "creating a consult." We work very closely with the VA authorization department to ensure that veterans get the timely care they need.
Once your consult/referral is received, our VA Authorization Coordinator will reach out to you to schedule an appointment based on your availability. Once the VA authorization is received, we will confirm your appointment for your initial evaluation for your journey to optimal health!
Frequently Asked Questions
You must reach out to your primary care physician to begin the process.
No, coverage is available for active, retired and disabled military.
If you've had any MRI images or X-rays taken, please bring those in.
Yes, we will create a treatment plan that includes decompression or traction if you are a candidate. Spinal decompression is a state-of-the-art computer-assisted technology that helps treat low back and neck pain due to herniated, bulging, degenerated and slipped discs.
Yes, as long as we treat the main problem you were referred in for, we then can address other areas that need attention.
There is no co-pay. As a veteran, your care will be completely covered.
Yes, we accept major medical insurance.
We Appreciate Your Service
We appreciate your service to our country and look forward to providing you with the service you deserve. Contact our VA Authorization Coordinator at AdKore Rehabilitation Chiropractic & Physical Therapy for more information.
CONTACT US »

Veterans Affairs Chiropractor Sanford FL | (407) 328-7595