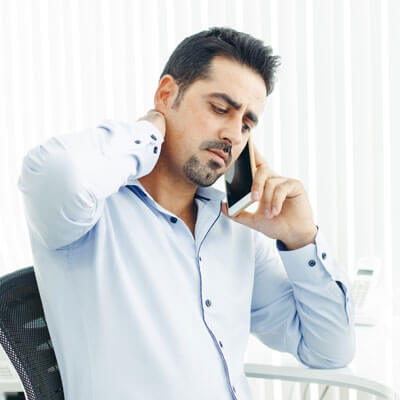 Car accidents are never a part of the plan-but thankfully, our practice is able to offer the focused, effective care that your body needs when you need it most.
At AdKore Rehabilitation Chiropractic & Physical Therapy, our dedicated staff is here to help you understand the trauma your body has just experienced, and develop a plan to help you get better and stay better for the long term.
So, what exactly is happening to your body when you're injured in a car accident? A number of things!
1. You'll likely sustain an injury. The most common injury that happens in a car crash is an acute sprain or strain, much like whiplash. This type of injury occurs when parts of your body are stretched and pulled too far forward and backward, or side to side.
2. Even if you were traveling at a low rate of speed (or even stopped) when the accident occurred, a whiplash injury can set in at just 5MPH. Essentially, even an accident that may seem insignificant can cause lasting effects and trauma in the body.
3. Adrenaline starts pumping through your body immediately, and high levels can actually last for several days until your nervous system settles down again.
4. All injuries may not be immediately noticeable. Sometimes, it can take days or even weeks for injuries after an accident to surface. That's more of a reason to get to us for a check quickly!
Need an Evaluation? We're Here to Help
If you've been injured in a car crash, it's best to seek our help within fourteen days of your accident to give you the best chances of full coverage as stated by Florida law. Feel free to contact us immediately after you've spoken with your insurance company and have visited the emergency room if your injuries required it.
We look forward to helping you get back to living the life you love.