Workers' Compensation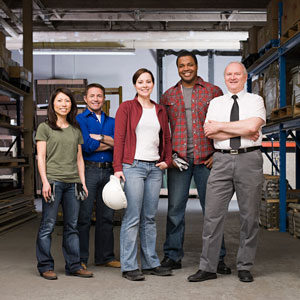 From hurting your back while lifting an object at work to falling off a ladder at your worksite, it's vital that you seek care as soon as possible. At AdKore Rehabilitation Chiropractic & Physical Therapy, we can provide care for these and other types of work-related injuries.
It's important to note that we're not considered the primary care Work Comp physician (PCP) for workers' compensation cases. Instead, we handle the functional rehabilitation phase of a patient's care. You can, however, let your PCP know that you'd like to try our services-chiropractic, acupuncture, medical massage and physical therapy.
Can You Take My Case?
Some patients will call our practice and ask if we will take their case. What we then do is contact their adjuster and work out the details to allow that person to see us for care. Usually, the workers' compensation company will send the individual to us.
Department of Labor's Federal Workers Compensation Act (FECA)
The FECA Claims Administration arbitrates new claims for benefits and manages ongoing cases. It pays medical expenses and compensation benefits to workers and survivors who have been injured. While many chiropractic offices don't know how to do the paperwork or get authorization completed in a timely manner for FECA cases, our practice does.
Department of labor covers
FAQ
Why is it important to seek care right away?
Following an injury, the body is going to try to protect itself. Whether you hurt your neck, low back or shoulders, muscle spasms and tissue problems can develop. Although we are happy to see you at any point, coming in sooner rather than later is ideal. By doing so we can get started on care to help you heal as quickly as possible.
What's the difference between a personal injury protection (PIP) case and a workers' compensation one?
Those with PIP cases usually present with injuries related to a motor vehicle accident. These often include whiplash. Workers' compensation cases are usually related to falls, slips, sprains and strains, and lifting.
Can I see providers other than a chiropractor?
Yes, every department at our practice is under some type of workers' compensation policy. Our workers' compensation patients come in for acupuncture, chiropractic, medical massage and physical therapy.
Will you co-manage my case with my PCP?
Yes, once we do our reexamination we will send you back to your PCP overseeing the case and we can co-manage your case so you get the full care you need. While we can determine if you've met the maximum improvement mark at our office, it's up to your PCP if you can be released to return to work.
Contact Us Today
If you're looking for a natural, nonsurgical way to address your work-related injuries, call (407) 328-7595 to book an appointment.
CONTACT US »

Workers' Compensation in Sanford FL | (407) 328-7595